Discover our industry-leading range of temporary floor protection products, offering top-notch quality at competitive prices.
Spriteshield temporary floor protection
We have a wide range of temporary floor protection at an excellent price/performance ratio, and We mainly provide temporary floor protection and peripheral protection products. Among them, temporary floor protection is the most demanded and widely used product, We use the most advanced three-layer composite technology, provide 100% all-weather completely waterproof function, and can be laid in the outdoor use, designed to give you the best protection.
Our versatile floor protection solutions are designed to shield a vast array of flooring types - from tiles, marble, concrete, hardwood, linoleum, VCT, terrazzo, to laminate. They offer robust protection against heavy drops, dust, scratches, and paint spills, which are common in rigorous construction environments. Our products are the trusted choice for building contractors, construction remodeling, installation services, and DIY enthusiasts.
Temporary Floor Protection Explained
We offer three distinct variations of our floor protection products, differentiated by their gram weight - 180G, 220G, and 300G. The higher the gram weight, the more substantial the product, leading to enhanced performance and thickness.
For bespoke product specifications, our product experts are always ready to customize the perfect solution for your project.
Here is comparasion table of Spriteshield temporary floor protection products:
| Product Code | Thickness | Ideal For | Benefits |
| --- | --- | --- | --- |
| 180G | 1mm | Most construction scenarios | Cost-effective, suitable for painting, carpentry work |
| 220G | 1.2mm | Heavy equipment, outdoor use | Enhanced wear resistance, great balance of performance/price |
| 300G | 1.5mm | Large-scale, long-term projects | Superior protection, handles complex environments |
180G
The thickness of this specification is about 1mm, which is sufficient for more than 80% of construction scenarios, such as painting work, carpentry work other common home remodeling project construction sites, Also this specification is currently the best-selling and most cost-effective temporary floor protection.
220G
The thickness of this specification is about 1.2mm, if you are worried that 180G can not meet the use, or have higher requirements for wear resistance, then this is the best choice, In the budget range and so on, you can get a better experience than 180G, better protection effect.
300G
The thickness of this specification is about 1.5mm, so if you are considering using this product, I think you must have enough understanding of our products and know your protection needs very well. 300G is enough to handle all kinds of complex construction environments and handle them. It's perfect for large-scale projects and long-term projects. It will provide excellent protection until the completion of your project.
Choose according to the construction progress
Most customers already have clear needs when they purchase the floor cover.
According to our experience and customer feedback, if you only protect the ground when painting, then choosing the 180G model is enough, Even if there is a proper woodworking renovation plan, 180G is fully competent.
Of course, if you have outdoor transportation or heavier equipment and construction materials, we recommend the 220G model, which performs better in terms of thickness.
If you encounter a large demolition area and a more extended construction period, we still recommend the 300G model, which can help you cope with almost all situations.
Why these three models
The three product models currently on sale are updated and iterated after a long period of customer practice and feedback and long-term technical accumulation, meeting the needs of any size construction project and various construction conditions, There is always a product for you in our products.
Confidence comes from customer feedback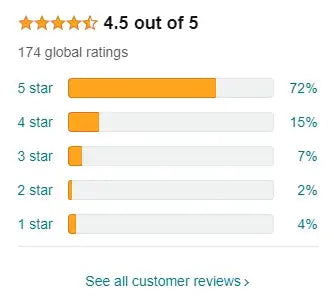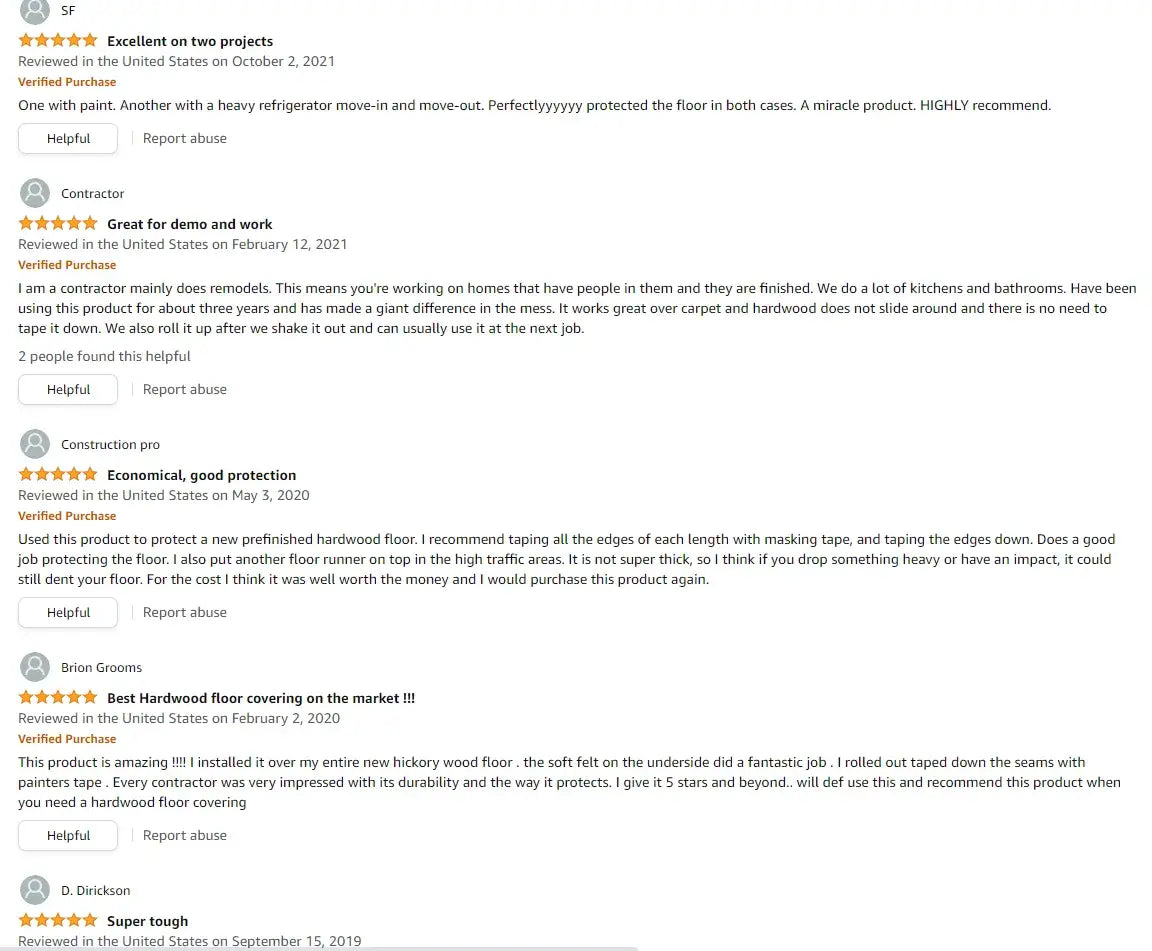 The standard model of 180G can meet more than 80% of the protection requirements during construction in our current sizes. We are confident that the 180G is the upgraded version of our product, which has received over 97% positive reviews(previous brand) on Amazon.
180G is the best balance of performance and price, and is a good value for money. So if you still want to ask what size product is suitable for you, my answer is to choose 180G, If you have higher requirements, you can buy higher specifications according to your budget. I hope this article can help you make the best decision.
More possibilities
As a global leader in temporary flooring customization, we can custom print your brand logo, but also according to your special needs, the product specifications for more subdivision of customization, such as customizing a specification model that is not available on the market, with us this will become possible. We have experienced product experts and customer service staff to answer all your questions, You are welcome to get in touch with us at any time, You can click on whatsapp at the bottom right of our website to start instant communication, You can also choose to send an email to support@spriteshield.com, looking forward to working with you. I hope this article can help you make the best decision.
Read More